Cross-overs between old and new graphic techniques & electronic media
Tw0 artist-in-residencies made possible by Binnenland Atelier MondriaanFund
INTRODUCTION
STEIM and AGA LAB want to invite artists and designers to experiment with old as well as new techniques within their workshops and labs. In collaboration with each other both foundations are making their facilities and expertise available in order to make these experiments possible. AGA LAB offers expertise, a networking space and graphic facilities. STEIM offers knowledge, their own network, technical support, hardware and software to make soundart installations and electronic instruments.Two artists are invited to explore new techniques and contexts and are working on their own project as a artist in residence at AGA LAB and STEIM.
COLLABORATION
Within this collaboration with STEIM, we want to invite artists and designers who want to explore new territory. To see the application of the medium in a broad context – not only in 2D image, but also towards innovation in discipline – use of materials or visual language in 3D.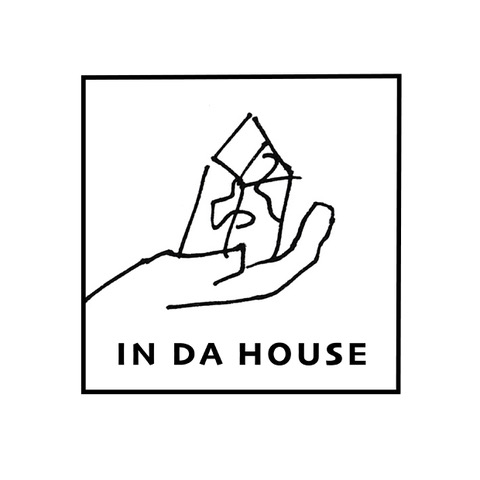 EXHIBITION
On saturday 5 and sunday 6 December you are welcome to visit the expo of Margré and Enrique between 11 AM and 5 PM. Location: De Bouwput, Ferdinand Huyckstraat 64, 1061 HW Amsterdam (around the corner at AGA LAB, Amsterdam)
On the 4th of December there will be a private opening (invitation only).
Go to the event on Facebook: EXPO Margré Steensma & Enrique Arce Gutierrez
ARTISTS
Two visual artists Margré Steensma and installation artist Enrique Arce Gutierrez, have been selected to conduct research into sound art and other applications of sound or music at STEIM as a follow-up to their residency at the AGA LAB.
Margré Steensma
Visual artist Margré Steensma studied both in the Netherlands (including Fontys University of the Arts) and in Belgium (KASK) and her work has been shown in exhibitions at home and abroad since 2011. For her residency at AGA LAB and STEIM she is further developing her project The Waiting Room. Margré: "My installations and sculptures often arise from a desire. This project was born with the desire to slow down time. " In this she refers to her struggle with time and the haste of everyday life. "Spaces and environments, both personal and communal, have a strong influence on our state of mind. In my new installation I want to create a space that evokes the concept of waiting. A space that forces you to wait, as it were. "
For The Waiting Room, Margré has mainly focused on creating her own textures in the AGA LAB and has experimented with new techniques with which she can print her sculptures. At STEIM her project continues: "I am making a number of sculptures in which I want to incorporate sounds. My focus at STEIM is to search for sounds that can enhance my sculptures. I record my own sounds with a field recorder. In this I am searching but also awaiting because sound is a new fact in my work. That makes it exciting and challenging. "
She also has a strong idea of ​​what kind of sounds these should be: "Sound has a major impact on moods and noise can make waiting more bearable. With regard to this project, I want to investigate which sounds in my daily environment have a positive and calming effect. Here I am thinking mainly of constant subtle sounds that we do not notice very quickly. Sounds that make us aware of the passing time. " At STEIM, Margré will investigate exactly how these sounds can be processed in her sculptures.
Enrique Arce Gutierrez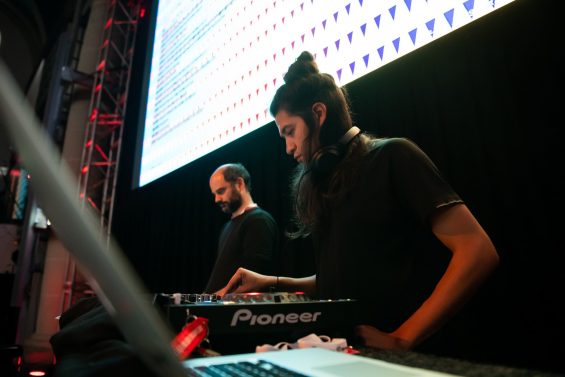 Enrique Arce Gutierrez is a 'user experience designer' and installation artist from Mexico. He studied Interaction Design (followed by a Bachelor degree) and has a Master's degree in Creative Design for Digital Cultures at the HKU in the Netherlands. Currently based in the city of Utrecht, he has worked for more than 5 years in the areas of new media, creative technology and development of technological tools for artistic and design expression.
His work revolves in the exploration of technology and its creative incorporation within art and design, as well as the author's desire to infuse autonomy and independence into the individual mediums so that the piece can distance itself from the author as the operator/creator.
For his project at STEIM and AGA LAB he will be researching the possibilities of capturing the unique experience that is live music and the ambiance that surrounds it, and how to translate this into generated visuals and most importantly physical and tangible objects.
Using a different array of sensors going further than audio and video, the objective is to create a visual vocabulary to translate the recorded data and create a unique, physical representation of a moment in time that will not be repeated again. This translation will take the shape polished/cut gems or fossilized amber with 3d printed structures trapped in resin and amber.